The purpose of this blog is to reveal shades of gray at the Shabbat table. Please print and share.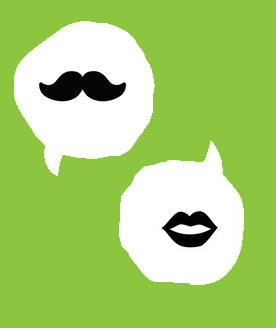 This week, a couple hard questions for your table.

Let's start with a definition - ask your table: What's irony?

Oh, never mind, that's too hard.
Let's move on to #2, a Talmudic question for your table:

Is it possible for a plaintiff and defendant to contradict each other 100%, yet both be telling the truth?

I'm not asking if it's likely. Or even plausible. Is it possible.

After everyone chimes in, tell them this old one about the rabbi and rebbetzin counseling a couple.

The wife speaks her piece, and the rabbi says, "You're right."

Then the husband speaks, and the rabbi says, "You're right."

Then the Rebbetzin says, "Can they both be right?" And the Rabbi says, "You're right too!"

Many people cannot see life this way.

They can't see that two contradictory "truths" can both be true. It's either black or it's white. It cannot be both black and white.

The ability to hold two contradictory truths in our heads at the same time is the basis of Jewish humor, and I think it is the root of what is called "comic irony".

This is why Isaac, the progenitor of Israel, is named "Yitzchak" - "he shall laugh".

We apparently developed this talent through millennia of Torah study.

(With occasional periods of suffering, requiring a coping mechanism.)

Now, what I just wrote two sentences ago may spark some controversy. After all, how many of the 80 percent of American comics who are Jewish ever studied the Torah?

Maybe 2?

But it doesn't matter. An ounce of Torah study in one generation will cause a pound of irony for generations to come.

If you personally possess this ability, and you are not a Torah scholar, maybe you descend from Torah scholars....

So now, if she says X and he says Y, what are the truth possibilities?

X - and he's wrong/lying;

Y - and she's wrong/lying;

XY - and they're each trapped in their own perspective.

or . .

Z (an unnamed alternative) - maybe ______? (fill in the blank)

Speaking of Torah scholars, next week is Simchat Torah when we roll the scroll back to the beginning.

I overheard a conversation this morning between two nice Jewish guys.

One said, "Simchat Torah is my least favorite holiday. I just want to get it over with as quickly as possible."

The other said, "I love it."

"What do you love about it?"

"All year long I've been studying the weekly parasha. On Simchat Torah, I'm celebrating completing it."

"How often do you study it?"

"A little bit every day."

"Wow, you must have tremendous discipline to do that."

"I started a few years ago with English only. Eventually I started reading the Hebrew too."

"Hmm...."
Happy Sukkot

and

Shabbat Shalom

and

Chag Sameach