The purpose of this blog is to achieve new vistas at the Shabbat table. Please print and share.
The
count-up continues, one more week....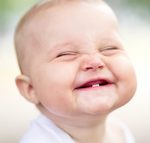 That's a twist on the famous Yiddish proverb:

Der Mensch Trakht un Got Lakht - A person plans, and God laughs.

1st question for your table: Did you ever experience this? Where your best laid plans went awry?

Or how about this - I was trying to order a book for one of my children, and it kept failing.

Two weeks ago I ordered the book. It's a used textbook, for seven bucks (including shipping) as opposed to $85 new.

She keeps asking me, "Do you know when my book is going to arrive?"

"Well, I did get an email 10 days ago that it had been shipped, I'm sure it will arrive any day now."

Yesterday I get an email that the seller made an error - they don't actually have the book. And they are sorry.

Hmm.

So I try to order another copy from a different seller. No matter how many times I try, it won't accept any of my credit cards.

2nd question for your table - Why do we keep trying? And at what point should you give up?

3rd question for your table: If and when you do give up, do you feel disappointed, or do you say, "It wasn't meant to be" ???
Shabbat Shalom



PS - Yes, the image above is clickable, as ususal.