The goal of this blog is stimulate warm conversation at your Shabbat table. Don't read it now - print and share!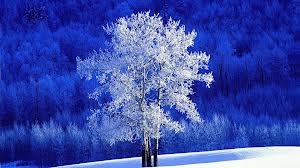 Feeling Sappy
Tonight is
Tubishvat
, the festival of the trees.
In past years I've made some suggestions how to make it meaningful for the kids:
here
and
here
.
This year I want to try a different approach for your and your table.
The Talmud occasionally compares a person to a tree.
So
first question
for your table:
How is a person like a tree?
Let's think for a moment.
We are exactly 4 months after Rosh Hashana, one third of the year has passed.
A tree is the ultimate symbol of wisdom as in the "tree of knowledge" in the Garden of Eden.
On Tubishvat, saith the Talmud, the sap starts to stir in trees.
Think about that - in the middle of the winter with snow on the ground, the potential for new fruit has already begun.
So just when we think we can spiritually slumber - after all, we have 8 more months until Rosh Hashana! - it's time to let something stir inside of us.
Here is a list of "middot" - A to Z - that we ought to cultivate:
A good name, Attentiveness,
Bearing your own burden, Being pleasant,
Cleanliness, Compassion, Courage,
Decisiveness, Derech eretz (Common Decency),
Equanimity,
Fear/awe/yirah, Flexibility, Forgiveness, Friendship,
Gemilut chasadim (Lovingkindness), Generosity of heart, Goodwill, Gratitude,
Holiness, Humility,
Joy
Kavod
Leadership, Love,
Moderation,
Not embarrassing,
Order,
Patience, Peace, Privacy/modesty, Purity,
Recognizing the good, Respect, Responsibility,
Separation, Sharing the burden, Silence, Simplicity, Soft-heartedness, Strength,
Taking Care of the Body, Trust, Truth, Tzedakah,
Watchfulness, Welcoming guests, Willingness,
Zeal
Source:
madrega.com
What is the key to the sap inside a person?
Maybe the answer came in an email I received this week from a rabbi I know: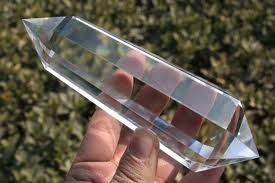 "One of my promising students, who has a large crystal collection, is really keen to find out the mystical aspect of crystals."
Most people asking such questions believe in the healing power of crystals. Sorry to say, I'm afraid this
isn't going to be a fruitful search
.
But Maimonides says that studying nature is the first step towards developing the most fundamental of all middot: appreciation.
Crystals are awesome. So are
cells
. And
orchids
.
So I suggested to the rabbi that he show his student two mentions of crystals in the Torah.

1. The book of Job
:
"But where shall wisdom be found? And where is the place of understanding? Man does not know its price; nor is it found in the land of the living. The depth says, It is not in me; and the sea says, It is not with me. It cannot be acquired for gold, nor shall silver be weighed for its price. It cannot be valued with the gold of Ophir, with the precious onyx, or the sapphire. Gold and glass cannot equal it; nor can it be exchanged for jewels of fine gold. No mention shall be made of coral, or of crystal; for the price of wisdom is above rubies." (28:12-18)
2. The Talmud
:
"R. Ashi made a marriage feast for his son. He saw that the Rabbis were growing [overly] merry, so he brought a cup of white crystal and broke it before them and they became serious." (Brachot 31a)
Second Question for your table:
What's the moral of the story?
Evidently we are to understand crystal as something very, very precious. But wisdom is even more precious, as are proper middot.
Shabbat Shalom
PS - In case you missed you missed it, wo weeks ago during the Jerusalem snowstorm, I sent you some
Jewish ideas about snow
.
This blog can be received via email. Subscribe at jsli.org. If you enjoyed it, please "like" it, "tweet" it, or simply forward the link to others who may enjoy it.