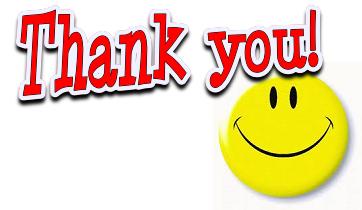 Longterm readers of this email/blog know that I have written almost every year about the numerous Jewish connections to Thanksgiving.

Brush up on the connection to Columbus and turkey with my 2012 message.

(
Last year T'giving happened to occur on Channuka so I wrote "The Channuka-Thanksgiving Myth".)
For this year, let's begin with this question for your table:

Question 1: What is the etymology of "Jewish"?
Answer: "Jewish" comes from "Judah" which comes from "Yehuda" which means "be thankful".
The essence of Jewishness is thankfulness.

Every day.

Isn't it wonderful that there is a country — not just any country, but the world's richest, most cuturally influential country and moreover home to half the Jewish People — that has made a national holiday of being thankful?

I'm thankful for that, how about you?

Question #2 for the table: How can you show gratitude to someone without saying or writing a single word?

(Hint - refer to the graphic above!)
Happy Thanksgiving and

Shabbat Shalom
PS - Have you thanked your children's current or past teachers lately? Show your gratitude by sending them a subscription to the

Amazing Nature for Teachers

program - AmazingNature4Teachers.com.
Or using our searchable index to find a meaningful Hannuka present for your favorite teachers - BestJewishKidsBooks.com includes a section for adults.

PPS - You will enjoy this extremely creative use of those leftover Thanksgiving vegetables:
Like this blog? How about putting your mouse where your mouth is: Like it, tweet it, or just forward it to someone who might enjoy it.