The purpose of this blog is to distract them from the distractions for a day, for an evening, for an hour. Please forward /
like / tweet
or just print and share.
In memory of R' Meir Zlotowitz and of Aaron Rajman.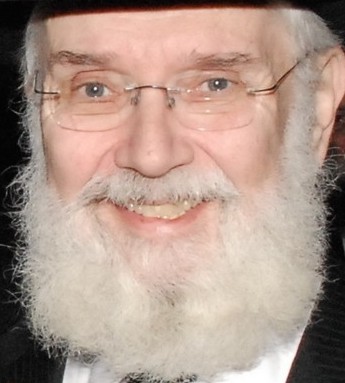 Thank you for all the kind feedback to
last week's experimental foray into verse (As Fast as You Can).

(Yes, it was 100% original - so for those who did not enjoy it, seeing that it took me 10 years to write the first one, probably will be another 10 years before the next.....)

Let's begin this week with a rather obvious question for your table:

Why do people run races (and other athletic events)?

Yes, Usain appears comfortable, but is that why he runs?

I suppose we could widen the lens and ask why anybody does anything beyond basic needs and comforts?

We don't usually ask questions like this until after they're gone, and we're left to try to piece together the fragments of a life.

Like Rabbi Meir Zlotowitz, who was buried this week.

The fragments of his life were impactful enough to earn a NY Times obituary (but hardly anywhere else).

He left behind a legacy of over 2,000 books, including the famous Siddur, the Chumash and the famous Shottenstein Talmud, enabling anyone to learn.

He may be responsible for more people learning Torah than anyone in history since Moshe (Moses). And he left the world with over 50 grandchildren.

Then there's 25-year-old Aaron Rajman, murdered this week by an intrudor in his Boca home. Not married, no children, no grandchildren. Here are a few of the fragments of his brilliance.
Do these two have anything in common, other than the timing of the deaths?

Let's see: Jewish, male, religious....

Hmm. That's it?

Here's one: they both chose non-conventional careers, to follow their bliss.

Zlotowitz made it to the NYT because he had a few decades to follow that bliss and change the world.

Rajman didn't make the Times because he was just starting out. Who knows what he could have done?

Zlotowitz has 2,000 books to speak for him. Rajman has very little, so let's devote the rest of this space to giving him a voice.
"I'm most happy and successful when I can help or at least maybe inspire the people around me."

"If you're a fighter or not, if you want something, stay at it. Dreams come true even if you doubted it once or twice."
Which leads to this week's burning question for your table: How do you live an extraordinary life, do you have to choose an unconventional career, like publishing or MMA?

(Don't want to spoil your fun, so I'll put my own answer below.)
Shabbat Shalom
PS -
The Gershwin original
A Rabbi's answer:

No, but you should be ready to!
Enjoyed this Table Talk? Vote with your fingers!
Like it, tweet it, forward it or ....