In memory of Dalia Lemkus and

Almog Shiloni
, murdered this week because they were Jews who dared living in the Land of Israel.
The goal of this blog is to bring a bit of contemplation to your Friday night dinner table. Please print and share.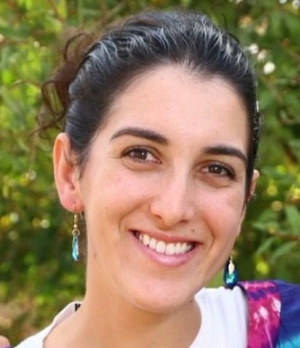 According to accounts, Dalia Lemkus was a normal young woman.

When she was murdered this week, she was hitchhiking to her volunteer job at Yad Sarah.

Yad Sarah means "Sarah's Hand". The name is a nod to the great Matriarch who ran (with her husband Avraham) an enormous free hospitality enterprise some 3,700 years ago.

Incidentally, in the vicinity of Dahlia's home.
(And, ironically, in the vicinity of the murderer, who murdered in order to market the idea that his people are the more authentic heirs to the legacy of Abraham. How do you say "confused" in Arabic again?)

Yad Sarah is one of the biggest charity organizations in the Land of Israel. They serve without discrimination Jews, Arabs, Druze, Christians - namely everyone. With 6,000 volunteers and only 150 paid staff, they lend for free over 244,000 pieces of medical equipment every year.

Someone broke their leg and needs crutches? Call Yad Sarah.
Need a wheel chair? Call Yad Sarah.
How about an

oxygen concentrator, apnea monitor, infant scale, hospital bed, shower chair,

high-tech or assistive device? Call Yad Sarah.

Someone in a wheelchair needs a ride to a medical appointment? Call Yad Sarah.
Someone needs to make a decision on medical devices, needs advice, needs training? Call Yad Sarah.

And this is only a partial list! Learn about the extent of their services here.

Even tourists enjoy the free services of Yad Sarah.

(Yad Sarah's entire $23 million budget comes from private donations. Their main website is here; their American site is here.)

This background tells us a lot about Miss Lemkus. But there's more.

She was just completing her training as an occupational therapist.

She spoke English with a South African accent, thanks to her parents who made aliyah thirty years ago.

When she went to synagogue on Shabbat she made a point to smile at everyone in her row before anything else.

She was sought after by brides to do their makeup on wedding day because she loved doing that chesed and was good at it

When Yad Sarah needed a volunteer to cover the evening shift, what would they do? Call Dahlia.
We know where she got it from. Her father, an optometrist, serves as a volunteer ambulance driver. Her mother, an international sales rep, cares for the elderly. When her brother Chaggai celebrated his bar mitzvah a month ago, guess who cooked all the food?

When a neighbor had to go to the hospital with a sick child, guess who stayed with the other young children all night and refused to be paid?
In other words, she was a normal Jewish girl from a normal Jewish family.

Right?

She couldn't afford a car, so she had to hitchhike: to get to her job in a Kiryat Gat kindergarten and to her volunteer work at Yad Sarah.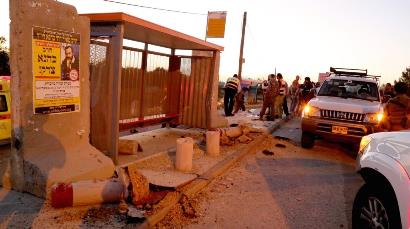 She was murdered at the bus stop / hitchhiking post of Alon Shevut.

The town stands on the site of the Battle of Beit Zechariah, fought between the Maccabees and the Seleucid army after the defeat of the Seleucids in Jerusalem.

That modern road is in fact an ancient road to Jerusalem, still marked by Roman milestones. Many ancient mikvaot have been found in the surrounding hills, presumably used by pilgrims heading up to Jerusalem.

Dahlia was trying to head up that road when she was brutally run over then stabbed. Oh, I forgot to mention that she survived a knife attack at that exact spot in 2006. I guess she didn't get the message then.

The murderer first tried to run her over with his Subaru minivan. When he saw that she was still writhing with life, he jumped out and stabbed her in the neck, over and again. Two others were wounded before the murderer was immobilized by a security guard.

"Dalia! Dalia!" wailed her mother as her daughter was lowered into her final resting place.

Her uncle described her as "the angel of our family."
This week's questions for your table:

1. Do you agree with me that Dalia was a "normal Jewish girl from a normal Jewish family"?
2. Did Dalia live a full life?


Shabbat Shalom

PS - What, you haven't told your favorite teacher or school about the

Amazing Nature for Teachers

? Just highlight this paragraph and click "forward". AmazingNature4Teachers.com.
(Or better yet, send them a gift subscription.)

Note: some subscribers are parents who sign up to inspire their families!


Like this blog? How about putting your mouse where your mouth is: Like it, tweet it, or just forward it to someone who might enjoy it.