Happy Birthday Marc Sarosi! For those who haven't seen his dazzling website, better check it out now, it's about to be overhauled. Mazal Tov to Clara on her Bat Mitzvah celebration...It's nice to see you older and wiser, but don't grow up too fast!

The purpose of this blog is to offer some sparkle to your Shabbat table. Please print and share.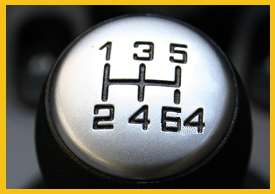 Scene: A preschool "fun room".
In attendance:
1. Yours, truly
2. 60 four-year-olds.
Me: "Are you happy?"
60 four-year-olds: "YES!"
Me: "I said, ARE YOU HAPPY?"
60 four-year-olds: "
YES!!!!
"
Me: "I SAID: ARE ... YOU ... HAPPY??!!!"
60 four-year-olds: "
YES!!!!!!!!!!
"
Me (pretending to be knocked backwards): "I can hear you, you don't have to shout!"
60 four-year-olds:
uncontrollable laughter
.
Question for your table
:
Why is that shtick so funny to a four-year-old?
Then last night, I found myself talking to a group of sixty-four-year-olds (OK, some were younger than that).
To get them to laugh, I showed them cartoons like this:
(
click here if you can't see the image
)
Question #2 - Why is that
shtick
so funny to a 44- or 64-year-old?
Question #3 -
What changed in 40 or 60 years?
Finally, this: The Wall Street Journal
reports
that gratitude is actually good for you (and will improve your kid's GPA)!
Who knew?
Rabbi Nachman
, for one.
Taught Rabbi Nachman:
We should learn three things from children: they're always busy, they're always happy, and when they want something, they say 'please, please, please Daddy' until they get it.
Do you get it?
Shabbat Shalom
PS -
PPS - If you missed the fabulous snowflakes last week,
click here
.
PPPS - If you like it, you can
like it, tweet it, or just forward it to someone who might enjoy it.