Table Talk from the desk of Rabbi Alexander Seinfeld
June 2, 2023 • 14 Sivan 5783 • Parshas Naso (Num 4-7)
The purpose of this blog is a stress-free Friday night dinner table. Please share.
In memory of my grandparents, Sima bas Mordechai Yaakov and Eliezer ben Zelig, whose yahrzheits are yesterday and tonight, respectively.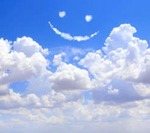 So the book is out... sort of.

It is certainly available on Amazon. You might even be able to get it by Sunday if you order there.

And the e-book version should be ready by next week.

And the torahhealth.org website is up (although still needs some tweaking).

But I do believe in supporting local brick-and-mortar bookstores. They were all supposed to have it by June 1.

We called around yesterday and only one store in the country said they had it - here in Baltimore.

That's OK - I sort of liked the way that sounded - like having a Baltimore premiere.

So, based on that information, we dutifully blasted out messages to hundreds of people in Baltimore that the book is available.

This morning, throngs of expectant customers were turned away empty-handed. The bookstore employee had given us false information.

My own phone rang this morning - it was the bookstore calling me to ask me where the books are!

This is apparently a case of
Mann tracht un Gott lacht - Man plans and God laughs.
But what does that Yiddish proverb mean? Why would we want to think of God as laughing at us?
Enjoyed this Table Talk? Vote with your fingers!
Like it
,
tweet it,
forward
it....